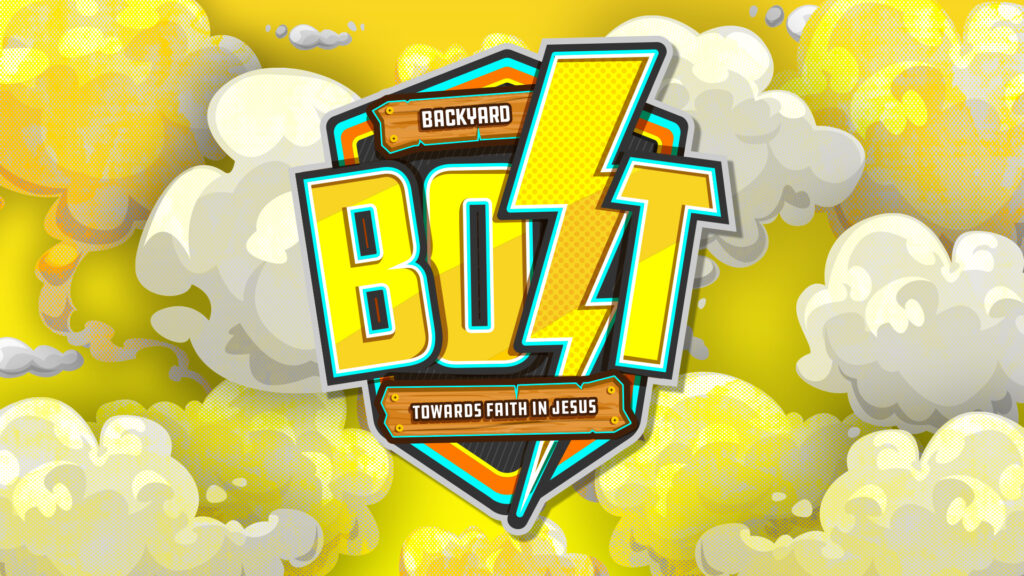 You have your VBS Kit… and now it's time to BOLT!
Here is an easy way to access everything you need for a wonderful VBS experience at home.
Take a look at your box of VBS goodies and review the instruction sheet. Most of the items you will need are provided in your VBS Kit… but check the "Supply List" for a few items that you will need to provide.
Each video will guide you through the lesson and includes sections for music, games, origami, and Bible teaching. You will simply "pause" the video to complete a task… or "rewind" if you need to see it again. BOLT is also very flexible! You can do the sessions whenever it is convenient for your family. (The recommended times are July 21-23 @ 10:00 a.m.)
Below are the video links for each of the 3 days of BOLT VBS along with links for the music playlist and the Missions Focus videos for Sweet Sleep. But first… make sure and start each day with "Say YES to VBS" as you get everyone singing and moving for a great time together!
Each day of BOLT has beautifully illustrated Bible stories and powerful, Christ-centered teaching built into the lesson. Periodically, families will be asked to pause the video and read from the Bible or discuss a question. This makes it so easy for parents to led their kids towards a heart-changing encounter with Jesus!
Here's a breakdown of what your family will be learning:
Day 1:
Parable of the Sower and the Seed (Luke 8:4-15)
Big Idea: I can listen to Jesus

Memory Verse: Psalm 119:105
Day 2: Jesus Walks on Water (Matthew 14:22-36)
Big Idea: I can focus on Jesus

Memory Verse: Proverbs 3:5
Day 3: Jesus Chooses His Disciples (Luke 5:1-11, 27-32)
Big Idea: I can follow Jesus

Memory Verse: Romans 8:39
Start each day with… Say YES to VBS!
Here are the video links for each of the 3 days of BOLT:
Sweet Sleep Missions Experience
Check out this amazing missions focus as you learn about the ministry of Sweet Sleep!
Your family will be touched by the poverty and needs of children in Uganda and also inspired and encouraged by how the gift of rest can bring so much relief to those who are suffering.
Simply click the link below and follow the Day 1, Day 2 & Day 3 guides that include a brief video introducing some very special people and how they are finding physical, spiritual and economic rest!
Trust me… you will lay your head on your pillow tonight with a whole new appreciation for sweet sleep!