FBC Weekday Preschool
Thank you for your interest in First Baptist Church Washington's Preschool Program. Our goal is to provide the exceptional instruction and care that is vital for your child's well-being in a Christian atmosphere. We believe that each child is uniquely different and has a learning style of his very own. Each child needs security, a sense of accomplishment, and age appropriate boundaries. We strive to provide a happy Christian environment in which the child can grow physically, socially, mentally, emotionally and spiritually.
Please share this information with your friends and thank you for your interest in the WFBC Preschool Program.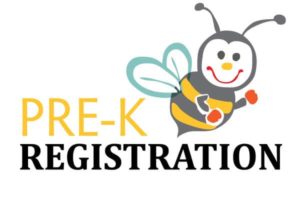 FBC Pre-K Registration 2020-2021…
•Registration will be March 2-3 from 8:00-1:00.
•3 & 4 years olds are eligible to register.
•If space permits, we will consider enrolling 2 year olds who will be 3 by Dec 31.
•All students must be potty-trained & up-to-date on immunizations. Click below for Registration Form.